Paul "Arlo" Guthrie Ilumina Nine Inch Nails Con STRIKE 4 de CHAUVET Professional
Publicado en junio 25, 2018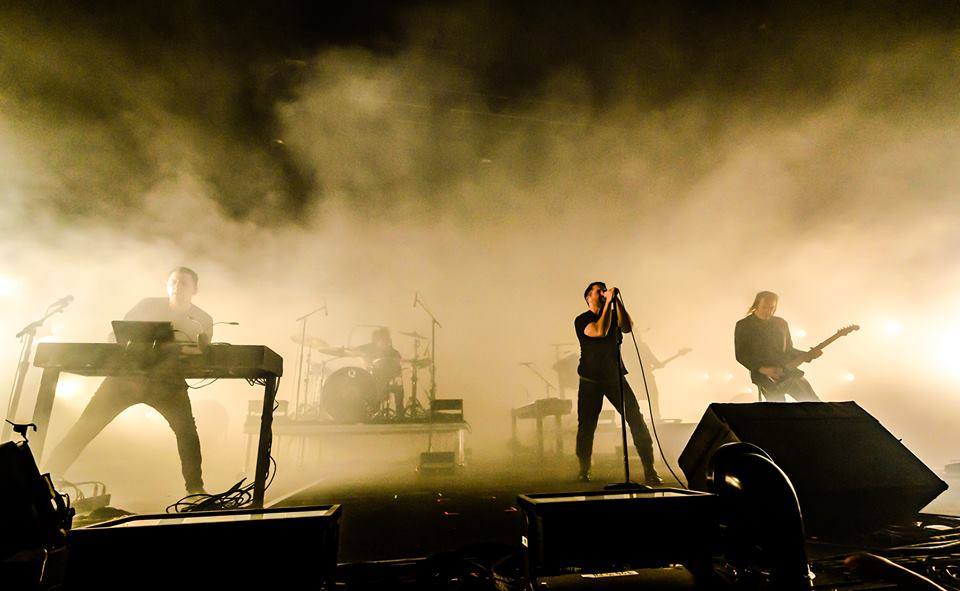 LAS VEGAS – Como una especie de partícula atómica, la música de Nine Inch Nails nunca permanece en un solo lugar. Combina las firmas de tiempo complejas con ruido y distorsiones, moviéndose rápidamente de susurros a gritos, está en constante cambio. La única constante en su trayectoria dentada es la intensidad. Ve a un concierto de Nine Inch Nails, y estás en todo el camino, en un paseo a gritos que no se ralentiza en las curvas.
La combinación de la irreprimible energía de los ganadores del doble Grammy en su actual gira Cold and Black and Infinite es un espectáculo de luces en bruto, diseñado por Paul «Arlo» Guthrie que se basa en la intensa producción de 28 luminarias CHAUVET Professional STRIKE 4, suministrado por PRG.
La gira, que respalda el noveno álbum de la banda, Bad Witch, se estrena el 13 de junio en el Hard Rock de Las Vegas, antes de salir en una temporada larga en Europa y Japón en el verano. Luego regresa a los EE. UU. Para 28 shows en lugares como Radio City Music Hall y Hollywood Palladium. La plataforma de Guthrie, que tiene sus cegadores STRIKE 4 en carros de escenario rodantes, fue diseñada para adaptarse a cualquier lugar.
«Estamos manteniendo este arreglo  de forma muy flexible y básica, centrándonos en la audacia y el poder», dijo Guthrie. «El espectáculo está destinado a ser el mismo en todos los lugares, y ese aspecto puede describirse como desordenado, brutal y feamente punk».
Alimentados por cuatro LED blancos cálidos de 100W COB con una iluminación total de 999 lux a 5 metros, los STRIKE 4 son fundamentales para brindar la intensidad de rostros deseada en el diseño de Guthrie. «Los STRIKE 4 se usan como luces estroboscópicas y cegadoras durante todo el espectáculo», dijo Guthrie. «En algunas canciones, implementamos solo una de las cuatro celdas en cada luminaria, mientras que en otras tenemos todas las celdas a todo volumen. Todo depende de la música «.
Además de las luminarias STRIKE 4, el arreglo de iluminación de Nine Inch Nail incluye «lotes de pares», así como battens de alto rendimiento y luces estroboscópicas dedicadas. Es una plataforma muy elemental, primordialmente poderosa que mueve al público a través de sus patrones cambiantes de luz intensa. A pesar de no enfatizar luminarias móviles, el espectáculo de luces de Guthrie está en constante cambio. Al igual que la música de sus clientes, su diseño sigue su propio camino único, nunca se queda en el mismo lugar por mucho tiempo, y ni siquiera por un momento quita el pie del pedal.