Taste of Country y Mountain Jam consiguen un gran impacto visual con CHAUVET Professional
Publicado en julio 10, 2017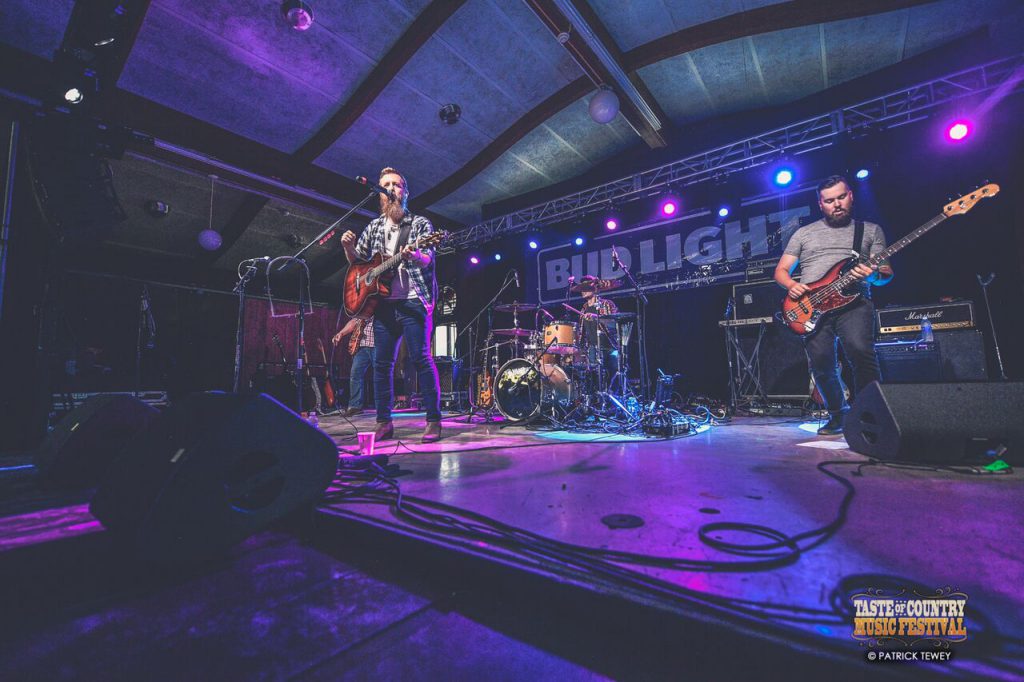 HUNTER, NUEVA YORK  – Tal vez Dylan Jakobsen y Caroline Gray aún no han alcanzado la fama de Jason Aldean y Miranda Lambert, pero durante tres días de junio, ellos y otros prometedores artistas compartieron créditos con las superestrellas en el festival de música Taste of Country. Además de ser el  evento más grande de su tipo en el noreste de los Estados Unidos, Taste of Country ha ganado prestigio con rapidez desde sus inicios, ya que reúne a los grandes artistas con el nuevo talento, teniendo como escenario la majestuosa Montaña Catskill, que ofrece un ambiente relajante y de extraordinaria belleza.
Acorde con el carácter abierto y acogedor del festival, los artistas emergentes reciben el mismo trato que se le da a las grandes estrellas durante el festival. Este año, los recién llegados también consiguieron un gran impacto visual, gracias al espectáculo de luces del Bud Light Stage que el LD S. Jeremy Peters diseñó con ayuda de los equipos de CHAUVET Professional, controlados por una PC Wing de ChamSys.
«He trabajando en la iluminación del sitio para el festival anteriormente, pero este año asumí el reto adicional de iluminar el escenario principal para los grupos abridores, pues muchos de ellos no tenían su propio LD», dijo Peters. «Es un gran compromiso para los artistas más jóvenes aparecer en un festival tan popular como este, al lado de tantas superestrellas. Mi objetivo era iluminar el escenario de manera que proyectaran la imagen de auténticas estrellas».
Peters consiguió su objetivo con la ayuda de una colección de luminarias Rogue. Colocó cuatro Rogue R2 Spot colgadas de una estructura a casi cuatro metros sobre el escenario, lo que le permitió crear una gran variedad de efectos, y acentuar los momentos claves de la actuación de cada artista, cambiando la forma de los haces de luz, dividiendo colores y recorriendo el escenario con atractivos diseños de gobos.
12 equipos Rogue R1 Wash complementaron el sistema de Peters. La mitad de estos se colocaron en la misma estructura de los spot, y los empleó para llenar de luz el ambiente y crear otros efectos de iluminación. Los seis wash restantes fueron colgados en línea recta en el techo del escenario, para utilizarlos como iluminación frontal. «Los Rogue funcionaron estupendamente y nos facilitaron el ajuste en la dirección de los baños de luz», dijo Peters. «No queríamos subir al techo a reacomodar los equipos para cada banda. Para resaltar la luz de nuestro sistema, usamos una máquina de humo Hurricane de CHAUVET DJ«.
Después del festival Taste of Country, el Hunter Mountain Ski Resort organizó el Mountain Jam, un evento de tres días que contó con la actuación de algunas de las principales bandas Jam. El  festival de música Taste of Country y el Mountain Jam son producidos por Townsquare Media Inc. y por Chet-5 Festivals, LLC.
Peters iluminó este mismo escenario, ahora llamado Healey Brothers Empire State Tap House Stage. Aunque el nombre fue cambiado, el impacto visual del escenario se conservó y reforzó con la adición de ocho barras RGB COLORband PiX USB, también de CHAUVET DJ.
«Tuvimos algunas actuaciones más grandes en el Montain Jam y un extra de color con las COLORband PiX USB, pero nuestra idea era la misma que para Taste of Country: hacer que el escenario luciera lo más espectacular posible», dijo Peters. «Queremos que todos los artistas que iluminamos se sientan como unas verdaderas estrellas».